Work Platform Mezzanine
C&SS work platform mezzanines are ideal for creating new floor levels in facilities requiring additional storage space. A mezzanine can double or triple your available space, at a fraction of the cost of new construction, or relocating to a larger facility. Work platforms and structural steel mezzanines are a good solution for expanding warehouse storage areas, parts and records storage, distribution centers, manufacturing plants, overstock storage, retail facilities, entertainments accommodations, and amusement centers.
C&SS provides turn-key storage systems, including applications engineering, design-build, warehouse space planning, delivery, project management, installation, and building permit services. We are a distributor of Wildeck, Western Pacific Storage Solutions, Industrial Structures, FCP, AMFI, and various other manufactures of work platforms and mezzanine structures.
C&SS has used mezzanines for sale, providing pre-owned material handling equipment as cost-effective "green" solution to your storage needs. Below are several options
(PDF drawings) that we currently have available. Contact us for questions, pricing, and lead times.
Work Platform Mezzanine WP 5734 is 5,734 Sq. Ft.
Work Platform Mezzanine WP 2217 is 2,217 Sq. Ft.
Work Platform Mezzanine WP 1628 is 1,628 Sq. Ft.
Other sizes available upon request
What is a Wide Span Mezzanine?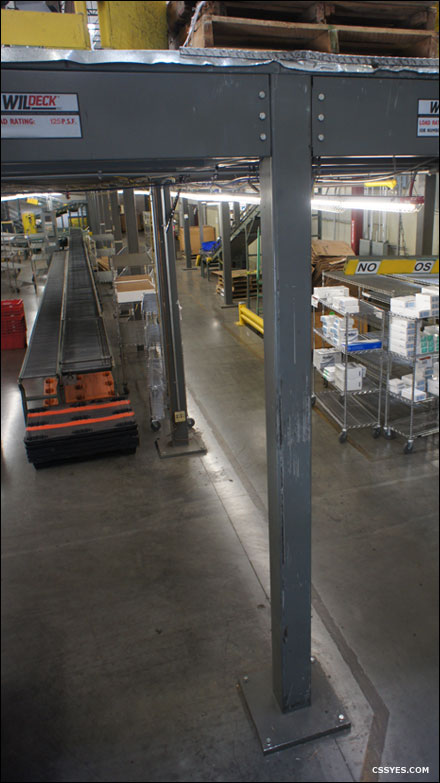 The most common size steel mezzanines are 12 feet to 16 feet wide. A mezzanine that spans 20 feet or greater, is usually referred to as a wide span mezzanine. Mezzanines can be designed for a wide range of warehouse applications from small platforms to widespan industrial mezzanines, and require different structural framing components, such as cold formed steel, roll formed beams, structural I-Beams, bar joists, and truss girders.
What is an Engineered Work Platform?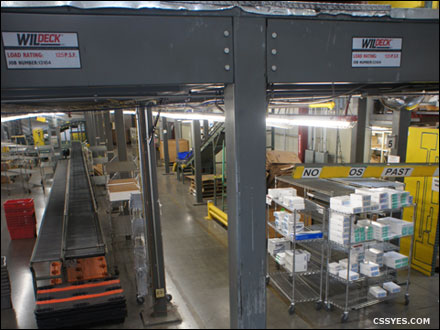 Large work platforms that are designed to span over work areas, and provide a second mezzanine floor, need to be engineered to meet load requirements and seismic conditions. The engineering process considers column spacing, beam-to-column connections, deck height and load rating, concrete strength, soil bearing pressure at grade, and seismic design category.
What is Seismic Design Category?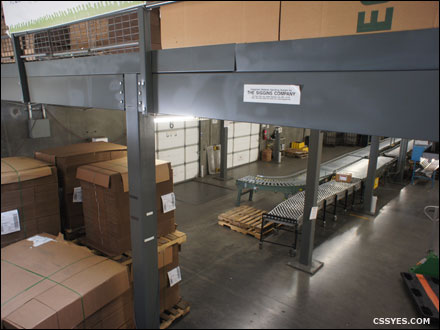 Seismic Design Category (SDC) is an engineering equation used to determine the design of a work platform mezzanine. The main variables for defining a structure's SDC are occupancy category, which is the use of the building, the mapped acceleration parameters, which is the geographical location of the warehouse, and site class, which is a product of the soil properties found at the site and usually provided by a geotechnical engineer.
What are IBC Stairs?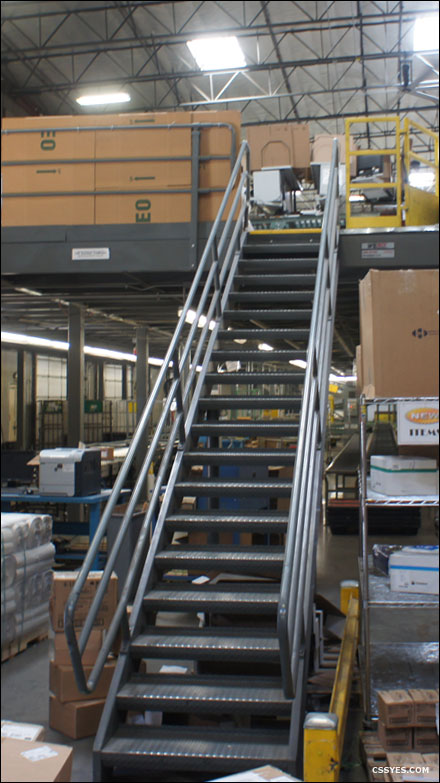 International Building Code (IBC) is developed by the International Code Council (ICC). They require stairs serving a work platform mezzanine to have treads that are a minimum of 36 inches wide when serving less the 50 employees, a 7:11 rise-to-run ratio, 80 inches headroom clearance, a stairway landing at the top of the stairs, handrails on both sides, and handrail extensions. The IBC also addresses fire prevention, access for the disabled, means of egress, and structural stability, including earthquakes. We offer a full line of mezzanine stairs, which meet IBC standards.
How Much Does a Mezzanine Cost?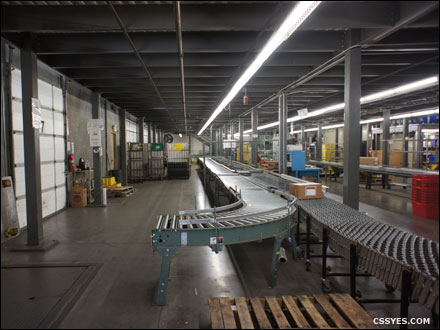 There are many factors that contribute to the overall cost of a mezzanine. The most significant costs are the materials, which may include steel framing, flooring, decking, stairs, guardrails, kick plate, loading zones, lighting, electric, plumbing, sprinklers, anchors, hardware, and footings. Additional costs are labor, engineering, freight, and building permits.
What is a Free Standing Mezzanine?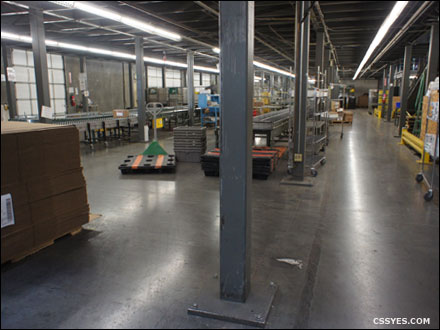 A free standing mezzanine provides usable space above and below the mezzanine floor, is supported by steel framing members that connect to vertical steel columns, and is anchored to the warehouse floor. Free standing mezzanine can be engineered to Seismic Zone 4 and IBC requirements.
Warehouse Storage Area Mezzanine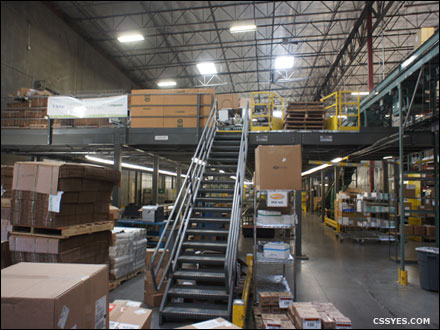 Pallet Loading Gate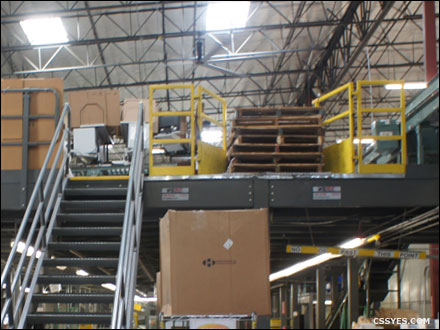 What is Mezzanine Load Rating?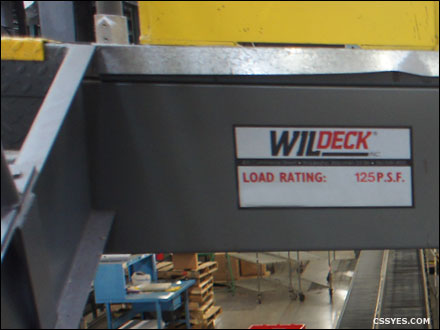 Mezzanine Safety Gate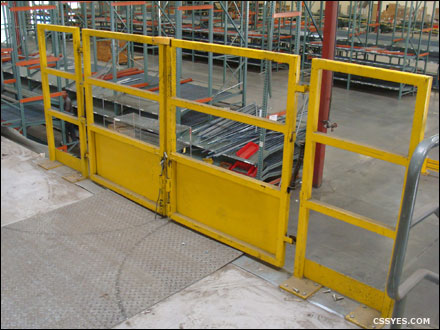 Elevated Work Platform with B-Deck Flooring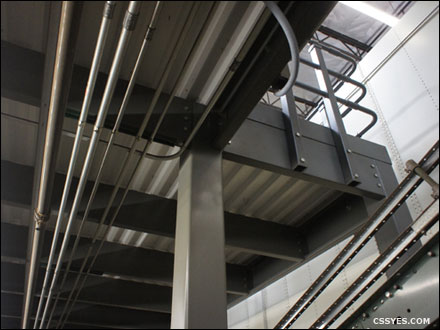 Equipment and Machine Platforms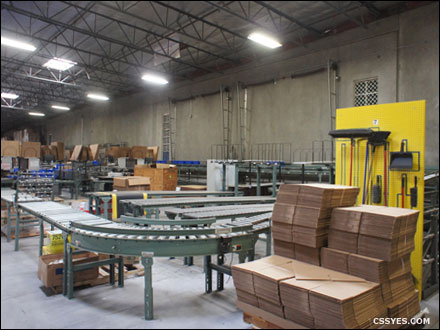 Ontario, Riverside, San Bernardino, Inland Empire Area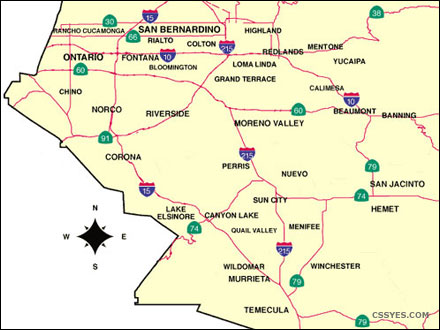 Mezzanine for Distribution Center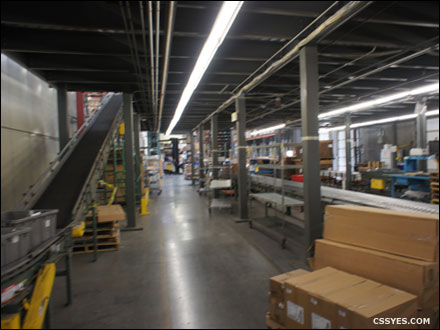 Wildeck Work Platforms and Mezzanines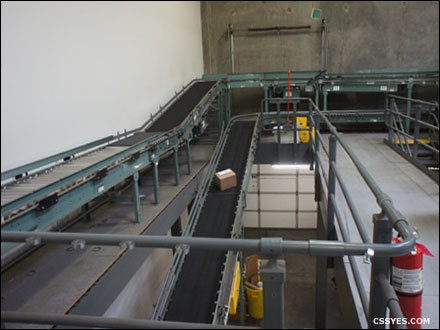 Mezzanine for Retail Back Room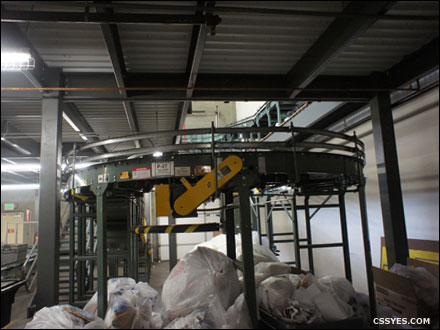 Estimating the Cost of a Mezzanine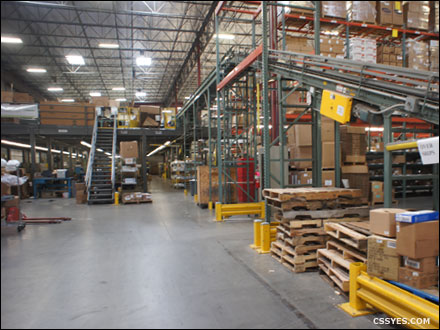 What is the Maximum Column Spacing for a Mezzanine?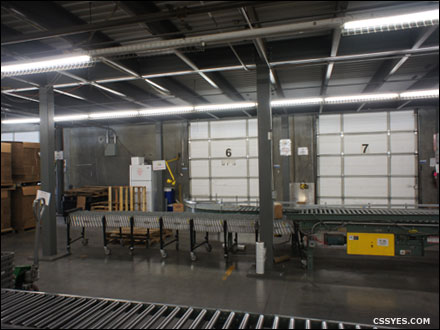 Equipment Platform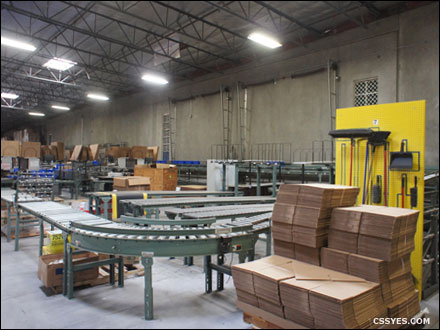 Industrial Mezzanine Structure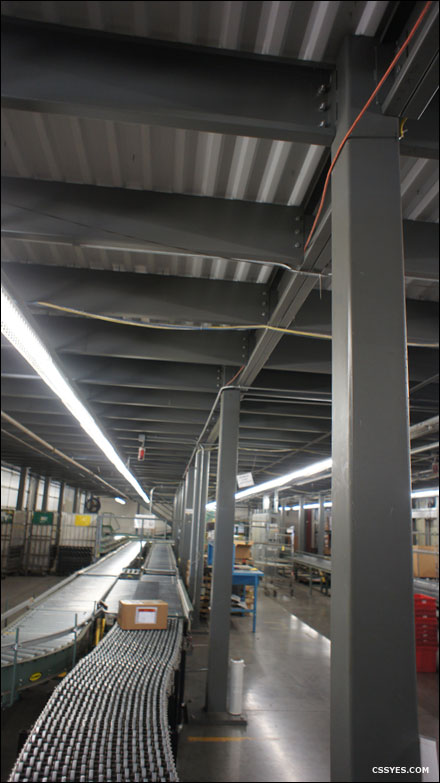 Multi-Level Steel Structures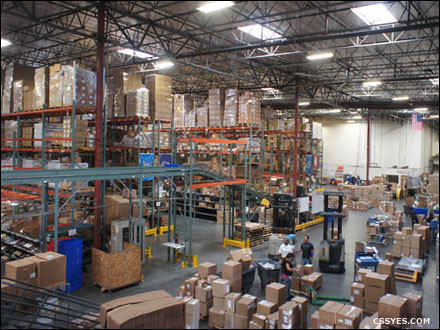 Alternative to Warehouse Relocation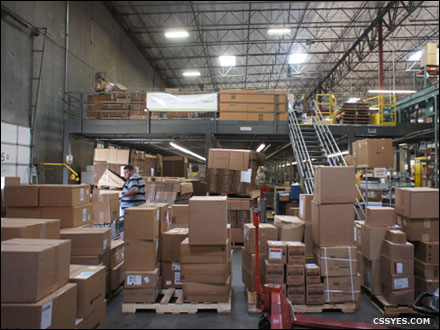 How to Create Working Area with a Mezzanine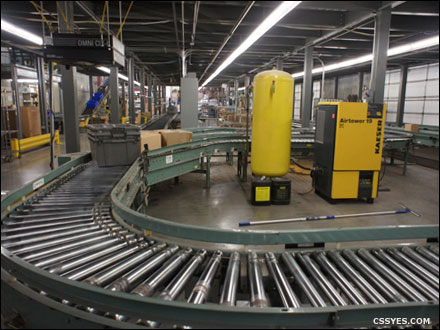 Work Platforms for Manufacturing or Assembly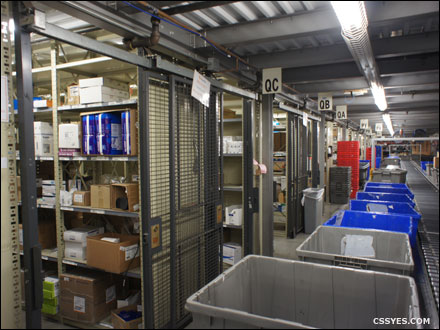 Mezzanine Framing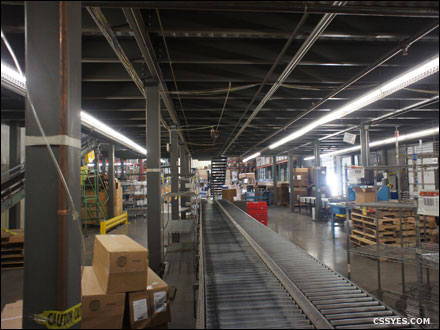 Wide Span Mezzanine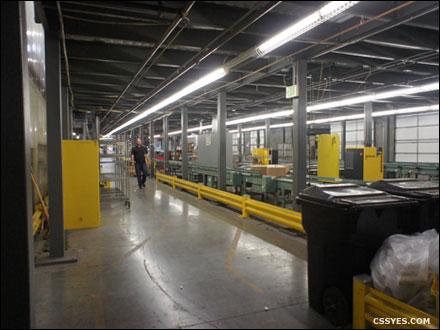 Mezzanine Lighting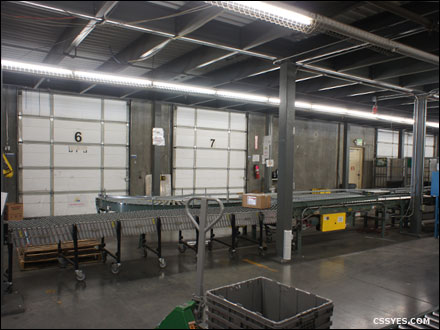 What is a Seismic Footplate?