Our latest used industrial shelving system acquired by Sanyo will be available for delivery in mid October 2010. This is a multi-level shelf system suitable for small parts storage applications such as electronics, carton storage and small bin picking system.
---
RiveTier 1 Used Industrial Shelving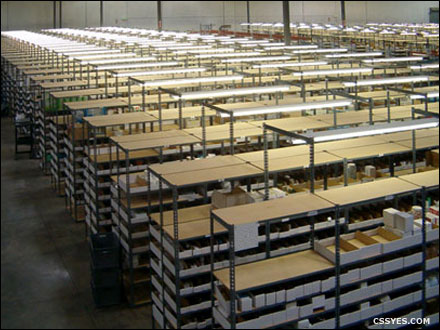 50+ sections of RiveTier 1 boltless shelving. 10 shelf levels with particle board decking included.
48″ wide x 24″ deep x 84″ high
Low profile shelving, single rivet beams
Light to medium duty capacity
1-10 units, $88.00 each
11-49 units, $78.00 each
50+ units, $68.00 each
---
Unique RiveTier 1 Style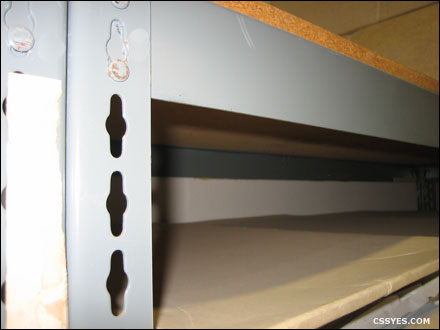 Double the amount of space in your warehouse with multi-level RiveTier 1 shelving system.
---
RiveTier 1 Carton Boxes Storage System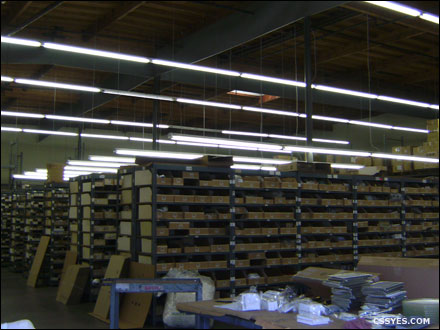 Thousands of small carton boxes can be organized for a efficient picking system in any warehouse environment.