Our pre-owned mezzanines are in good structural condition. When you purchase a used mezzanine from C&SS, you also get free consultation services which may includes warehouse space measurements, technical design drawings, and professional insured installation. Our OSHA certified installers can make sure everything is built to local building codes.
---
Roll Formed and Structural Steel Components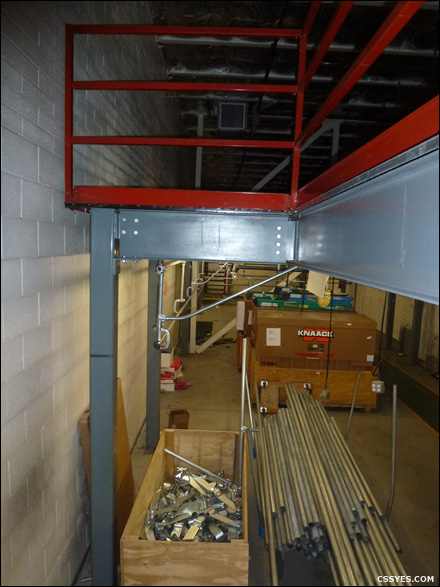 This pre-owned steel mezzanine can increase the square footage of your facility, improve safety, and protect inventory more efficiently. Mezzanines can also provide just the perfect extra space in order to avoid warehouse relocation.
Designed to 125 PSF, roll formed and structural
42′-6″ long x 18′ wide
Top of Deck height: approx 108″
94″ clearance height
36″ wide stairway treads
(10) 6″ x 6″ columns
(10) 12″ x 12″ seismic base plates
Clear Span Mezzanine Floor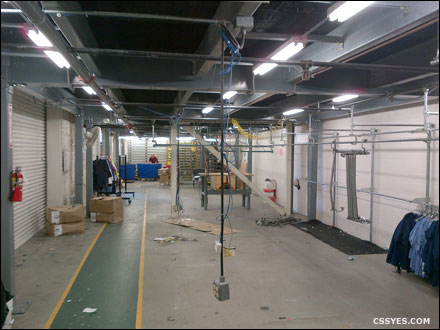 Modular design enable us to custom fit this used mezzanine in almost any warehouse space.
---
Mezzanine Floor has 94″ Overhead Clearance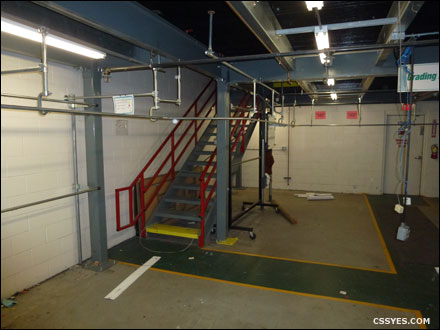 This is one of the two 36″ wide stairways leading to the upper mezzanine level.
---
Mezzanine Fall Protection and Safety Rails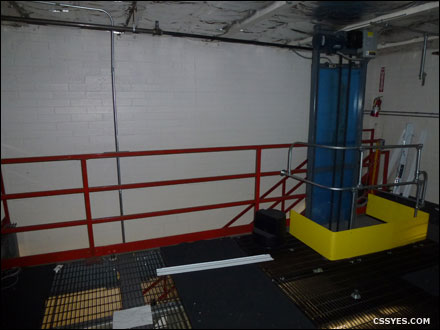 Guardrails protects mezzanine's perimeter.
---
Structural Beams and Mezzanine Joist Supports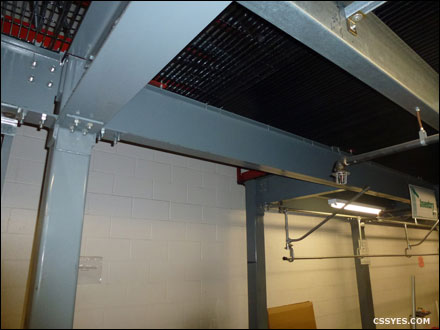 Rolled formed columns and structural beams support bar grating.
---
Mezzanine Top Floor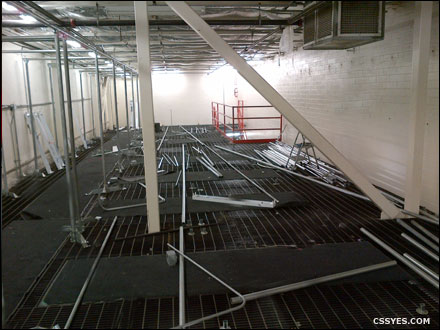 Top floor view of 18′ wide steel mezzanine.
---
Mezzanine Stairway and Top Floor Access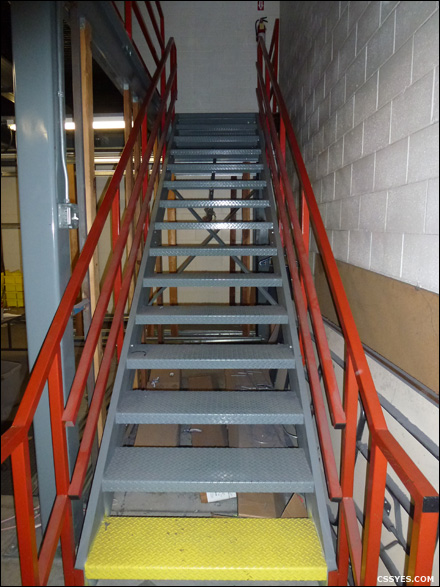 15 Step stairway 36″ wide easy access.
---
Steel Mezzanine Spanning Over Dock Doors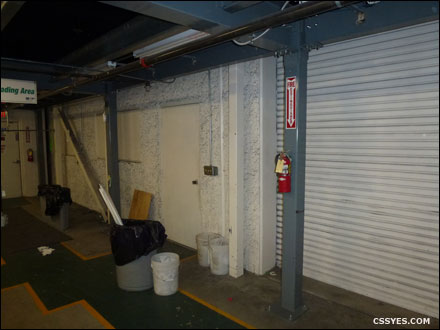 Widespan mezzanine creates easy access from outside the building.
---
Roll Formed Steel Columns and Seismic Base Plates with Anchors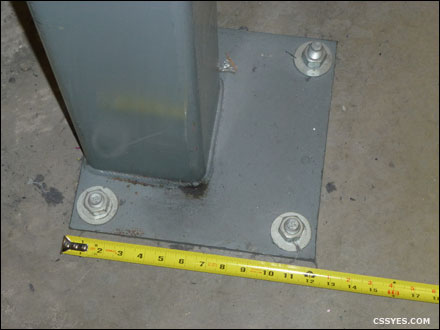 6″ x 6″ mezzanine columns with 12″ x 12″ seismic foot plates.
---
24′ Deep Clearspan Mezzanine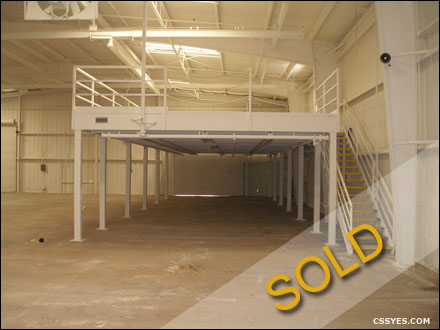 We acquired this mezzanine and found a good home for it.
Designed to 125 PSF, Roll formed.
58′ Wide x 24′ Deep
Top of Deck height: 125″
Clearance height: 103″
Stairway: 32″ Tread
Column 6″ x 6″
12″ x 12″ Foot plates
---
103″ Overhead Clearance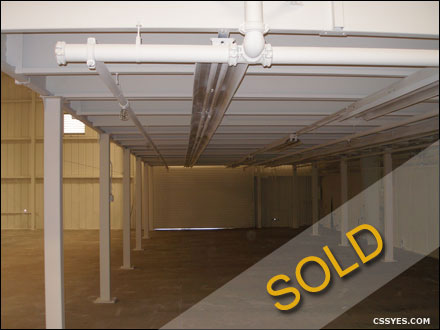 Electrical pipes and sprinkler system may need to be installed on this system, depending on building codes.
---
32″ Wide Stairway Treads for Mezzanine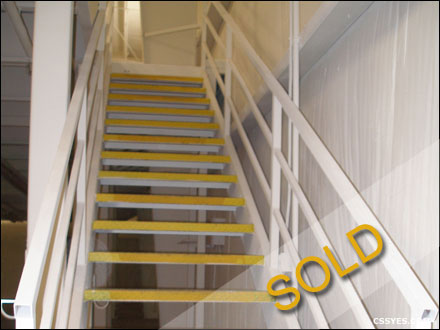 Mezzanine access to second level.
---
Mezzanine Loading Zone with Snap chain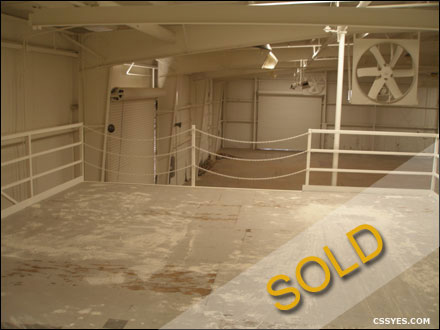 Guardrail can be removed for larger loading zone, if required.
---
Mezzanine Permits and Engineering Available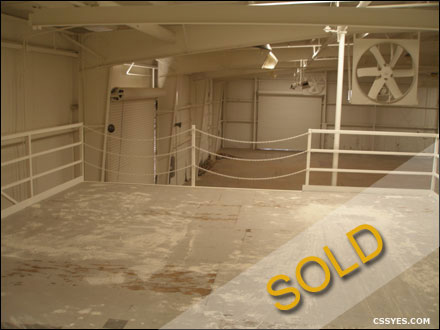 Notice the loading zone with snap chain by the rolling door for easy access from outside.
---
Mezzanine Column With Seismic Footplates Meet Building Codes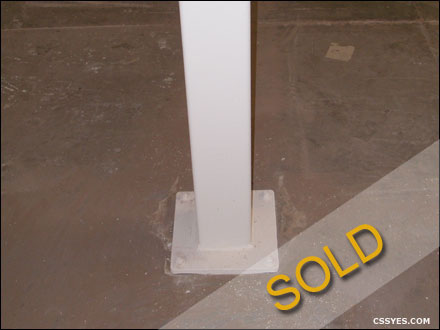 6″ x 6″ Columns with 12″ x 12″ footplates.