$900.00, plus tax (freight & installation optional)
Recently acquired Home Depot style cantilever racks. These are structural cantilever racks, single sided. The height of the arm levels can be adjusted. Type of applications such as lumber, pipe, and bulk item storage are the perfect match for this used cantilever rack.
3 columns 144″ high. 8″ x 5-1/2″ structural steel
3 bases 52″ long
9 arms 48″ long x 3-1/2″ wide
2 sets of cross bracing 48″ wide
Visit our used cantilever racks webpage for other deals, or our cantilever racks page for a completle list of roll formed and structural cantilever racks that we distribute.
---
Structural Cantilever Racks, Single Sided, 12′ High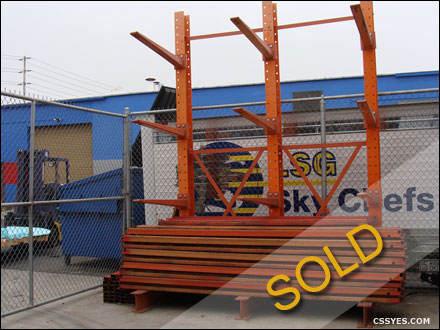 The pallet rack beams on the bottom level are not included.
---
Heavy Duty Cantilever Columns and 48″ Long Arms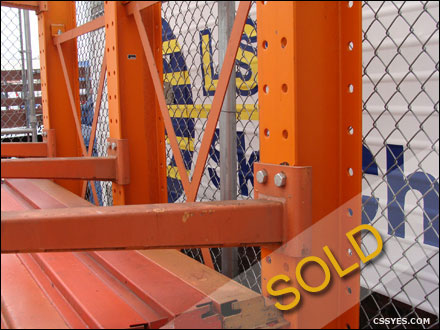 We update our inventory frequently so stay tuned on more information on used cantilever racks in San Diego.