Teardrop Pallet Racking in California, Like New Condition
We have purchased a huge amount of Hannibal pallet racking in outstanding condition. This used product will be sold with amazing discounted prices on large quantities. The inventory is located in San Diego, CA but can be delivered and installed throughout California.
Teardrop Pallet Racking Frames 42″ deep x 20′ tall.
5″ x 8″ x 3/8″ (4) hole Seismic footplate.
Step Beams 96″ wide x 4″ face
Wiremesh Decks 42″ deep x 46″ wide, waterfall style
Step Beams 180″ wide x 5-1/2″ face
---
Like New Teardrop Pallet Racking, Large Quantities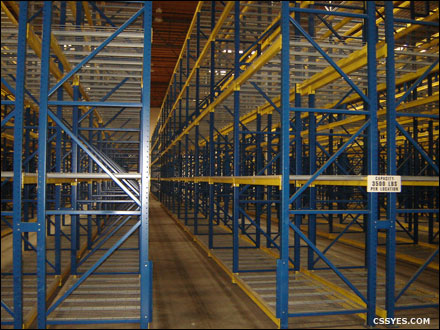 3500 lb capacity per level.
---
Wiremesh decks for step beams with waterfall style 3 channel support bars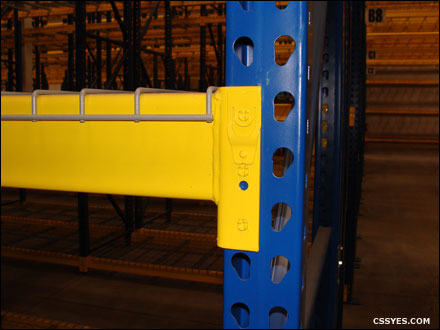 Teardrop Style Beam 3 pin connection with safety locking clip.
---
Yellow powder coated beam and blue powder coated frames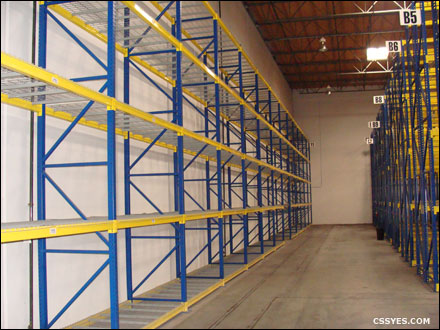 5 Level Pallet Rack System can be reconfigured to fit your needs.