We have purchased a huge amount of Hannibal and LMT pallet racking in outstanding condition. Both brands are compatible with teardrop style pallet rack. The inventory is located in Southern California, and can be delivered and installed throughout California.
Hannibal Teardrop Frames 14 GA, 42″ deep x 20′ tall
LMT Teardrop Frames 12 & 14 GA, 42″ deep x 20′ tall
Seismic footplate, 3 x 3 columns
Step Beams 96″ wide x 3-3/4″ and 96″ wide x 4″
3 and 4 pin beam connections
Wiremesh Decks 42″ deep x 46″ wide, step with 3 channel supports and waterfall
---
Like New Teardrop Pallet Racking, Large Quantities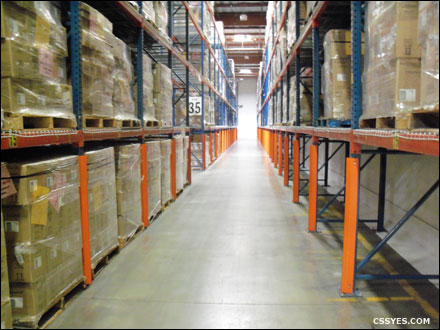 Column protectors are a good way to protect your system from forklift damage. Safety nets can also be installed.
---
Wiremesh decks for step beams with waterfall style 3 channel support bars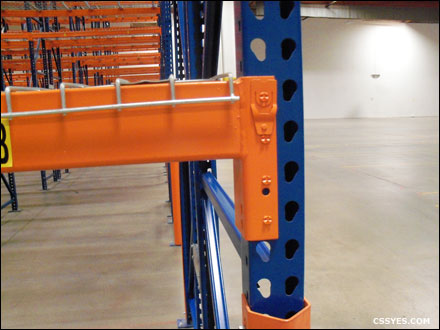 Teardrop Style Beam 4″ face with 3 pin connection and safety locking clip. 4 pin also available.
---
Used Pallet Racking for high ceiling warehouse spaces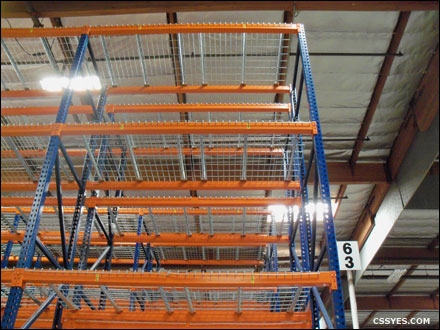 5 Level Pallet Rack System can be reconfigured to fit your needs.
---
Selective Pallet Rack System California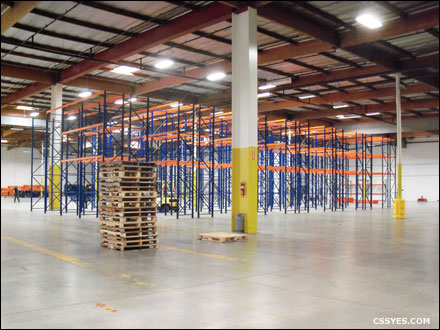 Improve pallet position in your warehouse with custom design pallet rack system
---
Seismic Footplate and Column Protector on the Upright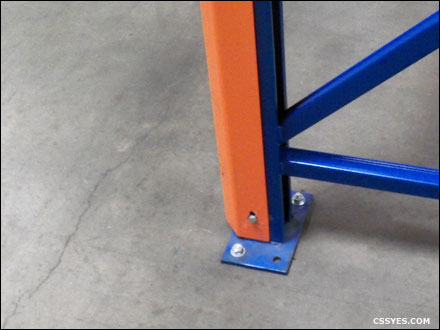 Anchoring your system and protecting your frames are safety standard that we always follow on our installation projects.
---
Wire Mesh Decks and Pallet Rack Accessories Available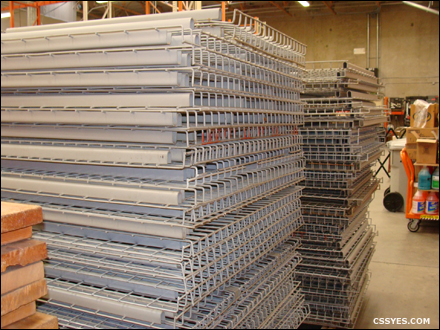 Wire decks for added functionality and safety.
Many pallet rack accessories available including wiremesh decks, pallet support bars, and column protectors.