The latest warehouse pallet system acquired by us is ready to go from our yard in Ramona. We are servicing clients in Carlsbad and Oceanside area with all their warehouse solutions needs. Please see below for this selective pallet rack specifications. Call our warehouse sales specialists to have them send you a quote. Other sizes may be available depending on our inventory.
Interlake Teardrop Frames 13 GA, 44″ deep x 18′ tall
Hannibal Teardrop Frames 12 GA, 44″ deep x 24′ tall
Seismic footplate, 3 x 3 columns
Interlake Step Beams 96″ wide x 3-1/2″
Hannibal Step Beams 96″ wide x 4″
3 and 4 pin beam connections
Wire mesh Decks 42″ deep x 46″ wide, step with 3 channel supports and waterfall
Column protectors
---
Carlsbad Storage Racks New Style Frames
New style teardrop frames have the shape of a key stone that won't match the more traditional old style teardrop beams. This warehouse in Carlsbad has the entire system designed with new style teardrop frames. Both new and old styles have the same load capacity, the main difference here is the connection between the beam and the frame.
---
Interlake New Style Selective Pallet Rack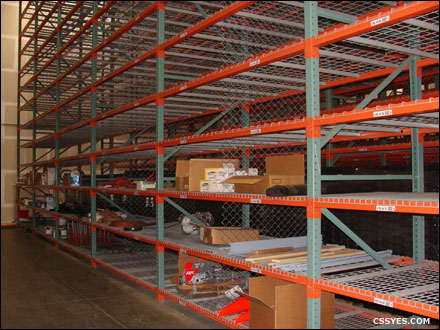 18′ and 24′ tall frames to build your selective pallet rack system.
---
Hannibal New Style Selective Pallet Rack System
18′ and 24′ tall frames to build your selective pallet rack system.
---
Delivery and Professional Installation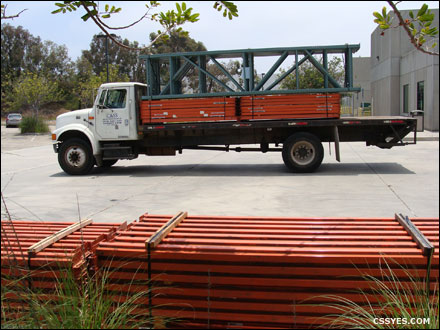 Our route driver will be delivering to our clients in Carlsbad and Oceanside twice a week. Combining multiple deliveries on the same truck allows us to provide more competitive prices on material freight.
---
Open Grid Wiredecks in Carlsbad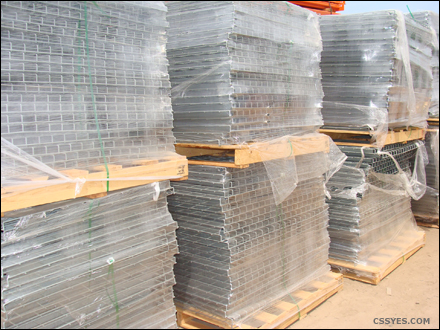 Many pallet rack accessories available including wiremesh decks, and pallet support bars. Lots of companies in Carlsbad are upgrading their storage system replacing solid decks with open grid wiredecks. This allows sprinkler system to reach lower levels on your racks, respecting fire codes.
---
Pallet Rack Column Protectors in Oceanside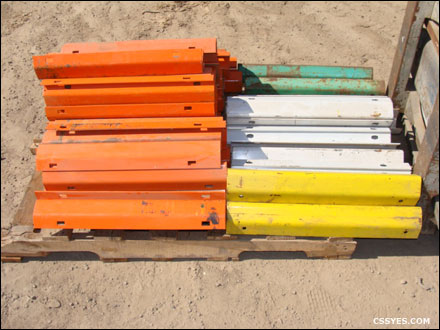 If you are relocating your warehouse to Oceanside and need to upgrade an existing storage system, We have few different styles of pallet rack column protectors to choose from. Lengths are 12″, 24″ and 36″.
---
Pallet Rack Installation in Carlsbad and Oceanside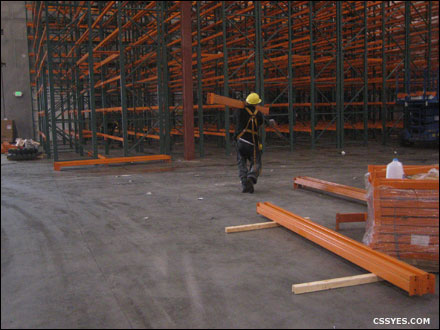 Pallet rack installation requires an experienced material handling crew with the proper tools and the right equipment.
The pallet rack installation should follow the design layout, which is prepared in advance by the engineering department. We have more than 100 completed projects in Carlsbad and Oceanside areas alone.