In California, a warehouse space that uses a overhead sprinkler system in combination with a pallet rack storage system, needs to meet Fire safety regulation and City's Building Department codes. Take advantage of this offer from Conveyor & Storage Solutions regarding upgrading your existing solid decks with quality pre-owned open shelf wire decks. Many other sizes available on used wire mesh decks for pallet rack and shelving, California.
Specifications:
Gray color powder coated or galvanized
48″ Depth x 58″ Width
48″ Depth x 52″ Width
3 or 4 channel supports
Waterfall style
Flared style for structural beams
Step style for roll formed beams
---
Open Grid Wire Mesh Decks, New & Used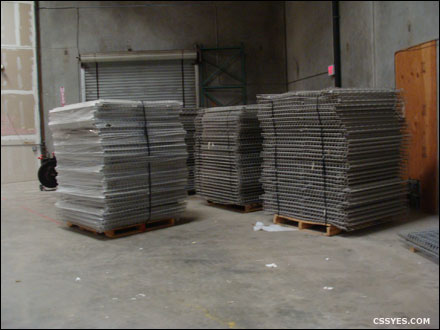 48″ Depth x 58″ Width wire decks ready to deliver.
---
Fire Approved Wire Decks For Pallet Racks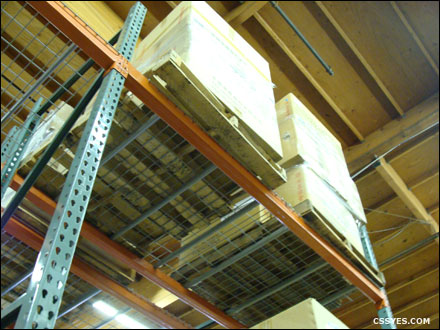 Open grid wiredecks enables water flow from the sprinkler system above to travel between the loads to reach the lower levels on the pallet rack system.
---
Pre-Owned Wiredecks to Meet Fire Regulations & Building Code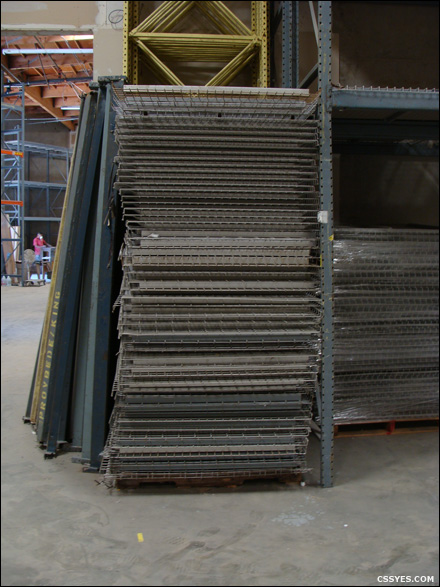 Save 30% or more on pre-owned warehouse equipment in California.
---
Pallet Rack Beams, Frames, Wire Decks, and Accessories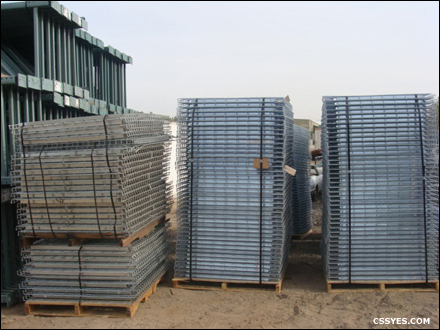 We always have used warehouse storage equipment including a large supply of pallet racks, wire decks, pallet scales, storage racks, industrial shelving, conveyor, rolling ladders, pallet jacks and many other types of material handing equipment. We distribute new and used products.