Pre-owned mezzanine floor, in good structural condition, can generally be relocated. When you purchase a used mezzanine from C&SS, you also get the consulting service which includes warehouse measurements, technical drawings, and professional and insured labor. Click on the PDF on the right to see schematics from this mezzanine floor.
---
Clear Span Mezzanine (B)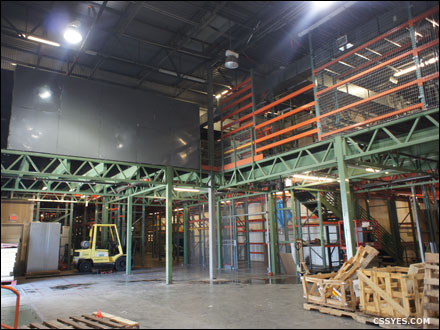 Custom mezzanine maintains clear traffic flow to the dock area.
This custom designed mezzanine ties 2 rack supported mezzanines together at the dock area, while creating a wide open space that allows throughput of inventory and traffic of personnel. An employee access stairway leads up to the open steel bar grating mezzanine floor. Follow this link to find out more information about our
rack supported mezzanine
.
Structural Clear span Mezzanine Specs:
12′-6″ Top Of Deck (T.O.D.)
10′-5″ overhead clearance below mezzanine floor
2 sets of stairways and materials lift available, optional
Bar grating mezzanine floor
---
Mezzanine Floor at 12′-6″ high, 10-5″ Overhead Clearance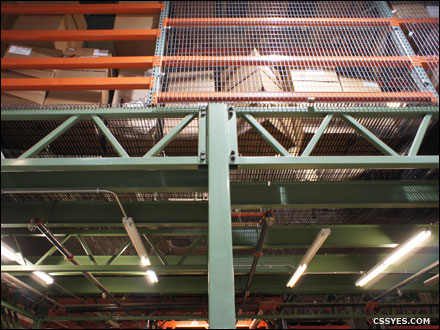 Open space under the mezzanine floor. Please find attached PDF drawing of mezzanine type (B/C) above.
---
UBC/IBC Access Stairway for Mezzanine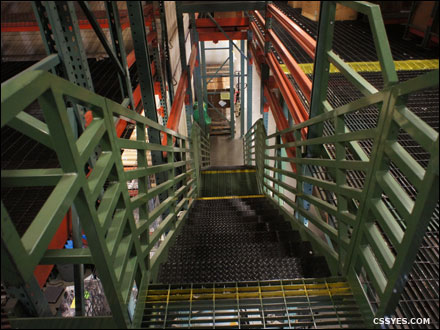 36″ wide stairs, 21 steps with middle platform
---
Steel Bar Grating Installed for Mezzanine Deck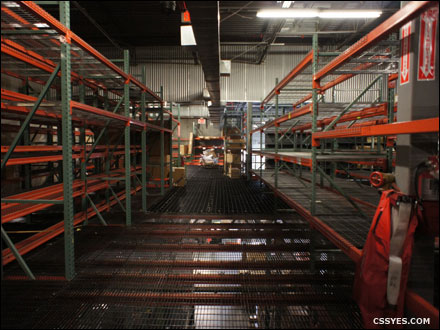 Open bar grating allows light and sound to flow through levels.
---
Vertical Reciprocating Conveyor (VRC)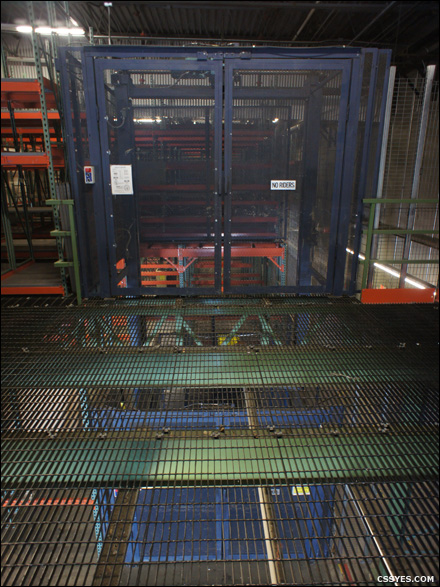 Freight elevator system will increase mobility on your mezzanine.
Vertical reciprocating conveyors and materials lifts, provide fast, efficient, convenient and safe movement of materials for mezzanines, balconies, basements, and between levels in multiple story buildings. They can be installed for through-floor, interior or exterior applications.
---
VRC Controls and Instructions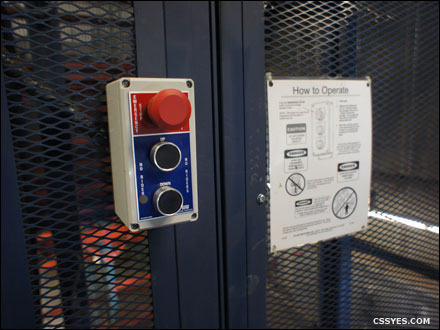 Stop the elevator freight at anytime using the VRC controls.
---
Mezzanine Structural I-Beams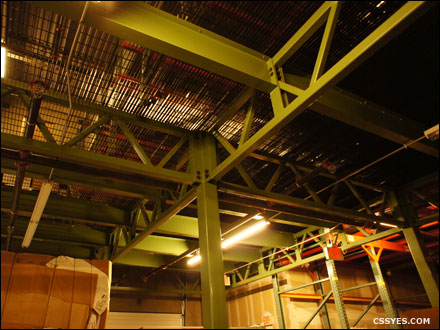 The structural mezzanine I-beam is a important component for the clear span mezzanine application.
---
Mezzanine Over Roll-Up Doors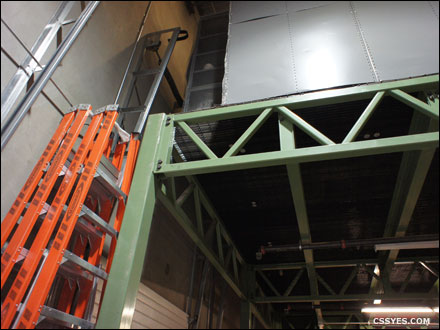 Mezzanine can be installed near roll-up doors.
---
Mezzanine In-Rack Sprinklers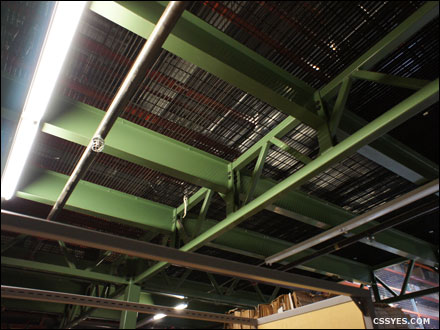 In rack sprinklers, by others. C&SS will coordinate with other contractors as needed.
---
Used Steel Bar Grating for Catwalk Floor and Mezzanine Floors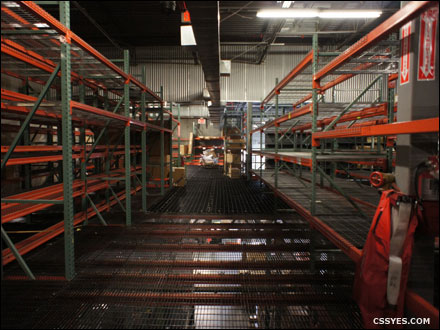 Bar grating is the ideal choice for industrial catwalk and mezzanine applications.
---
Rack Supported Catwalk & Structural Mezzanine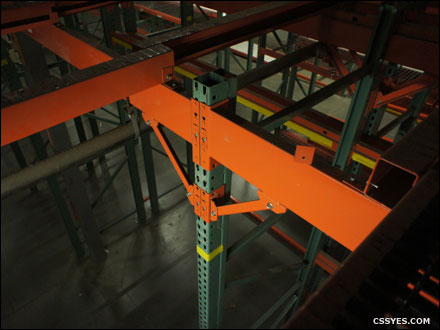 Rack supported catwalk can be purchased separately from mezzanine system.
---
Used Powered Belt Conveyor, Top Level View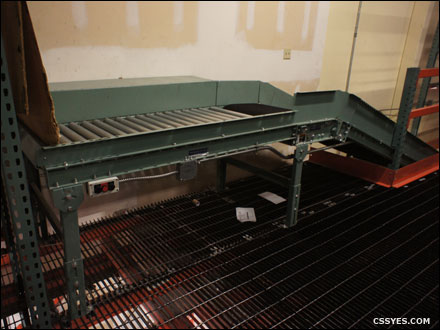 Floor to floor conveyor system for this used mezzanine for sale.
This two direction powered conveyor moves boxes and cartons between floors. Guide rails on both sides of the conveyor minimize products from falling off. The powered feeder assists with product movement. This used powered conveyor is suitable for catwalk and mezzanine applications.
---
Used Powered Belt Conveyor, Floor Level View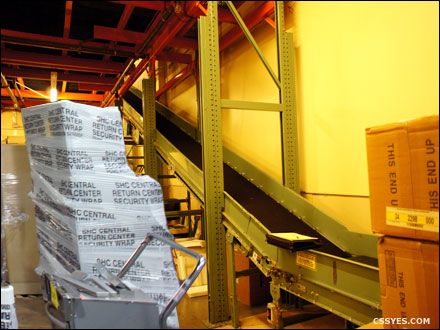 Enable personnel to quickly handle boxes and materials to the top level of the mezzanine.