We recently acquired an existing shelving supported mezzanine that can be re-installed in almost any type of warehouse facility. Our vast experience designing storage systems allied to our inventory allow us to use industrial shelving parts to build something similar to the system below, but to fit your warehouse space perfectly.
---
Storage System Stairway Access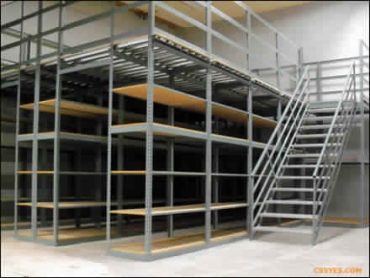 Industrial stairs are the best way for personnel to access the working areas on mezzanines, catwalk systems and shelving supported mezzanines. All stairs and handrails are designed to meet the code requirements of your area.
---
Shelving Support Mezzanine Working Area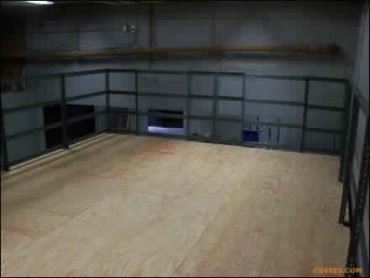 Shelving supported mezzanines is the creative way to create an extra work area level using standard boltless shelving components. Additional materials will be needed for the decking, stairs, and fall protection
---
Pre-Owned Warehouse Materials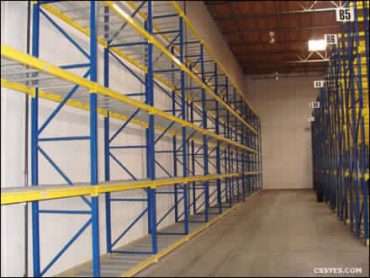 Conveyor & Storage Solutions has been assisting companies with their relocation projects since 1992. We have assisted companies throughout California with moving and relocating their storage systems. Along with our complete line of services, we offer competitive pricing on all of our used materials handling equipment including pallet racks, catwalks, industrial shelving, conveyor systems, and storage mezzanines.