As part of our services, we dismantled storage catwalk systems for our customers. The one below is a good example from a large auto part distribution facility. The catwalk material is manufactured in the United States at Rapid Rack Inc. This is important for projects that require permits throughout California, when is needed. The system is constructed of bulk storage and narrow profile shelving, and can be re-configured in order to achieve a specific layout design.
Catwalk Specs:
All rack is industrial grade boltless shelving
Different size sections below
48″ wide x 24″ deep x 300″ high
48″ wide x 36″ deep x 300″ high
48″ wide x 48″ deep x 300″ high
60″ wide x 48″ deep x 300″ high
All materials are in excellent condition
---
Lower Level of Catwalk Shelving Mezzanine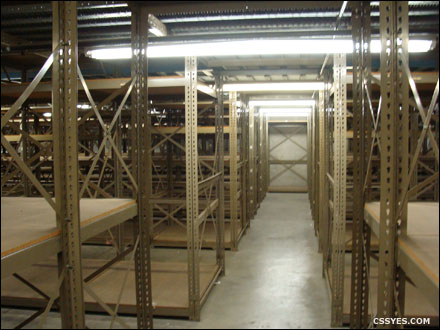 Multi level catwalk system will increase the square footage of your existing warehouse.
We are fully insured to deliver and install your warehouse rack system. All of our experienced installers are 10 Hour or 30 Hour OSHA certified, making us the safest material handling company in California. Safety is our #1 priority during each warehouse relocation project.
---
OSHA Stairways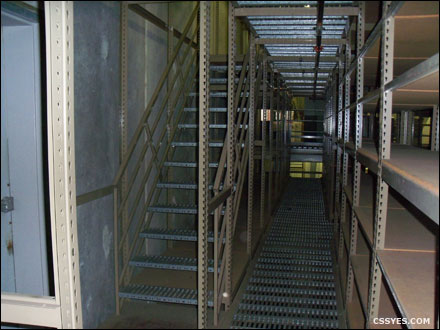 Stairways should meet fire and building code regarding safety.
---
Catwalk Floor Level at Crossing Aisle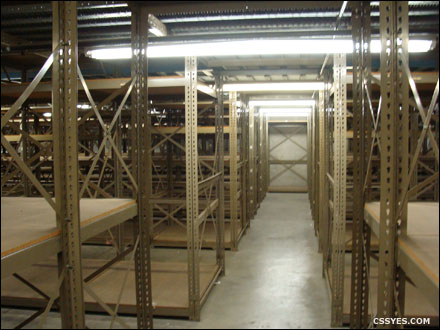 Several hundred bays available of industrial grade boltless shelving used on a multi level catwalk system.
---
Catwalk Picking Aisle Using Boltless Shelving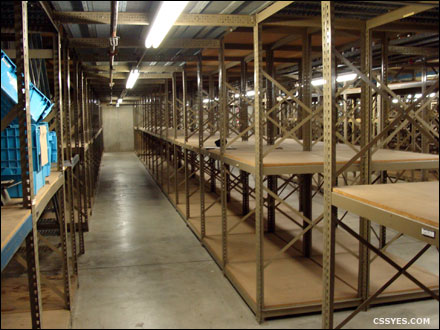 There are different possible layouts for catwalk systems.
This cost effective solution for order picking storage is used for many type of applications. Multi level catwalk shelving storage systems efficiently expand capacity while keeping warehouse space costs down.
---
Catwalk Stairway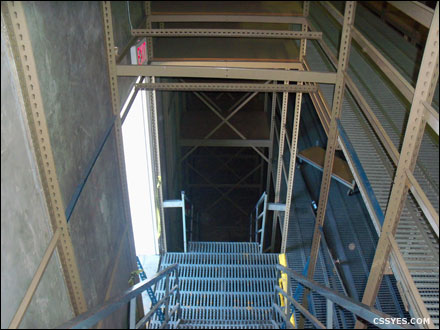 Stairway access on the catwalk system.
---
Custom designed catwalk stairway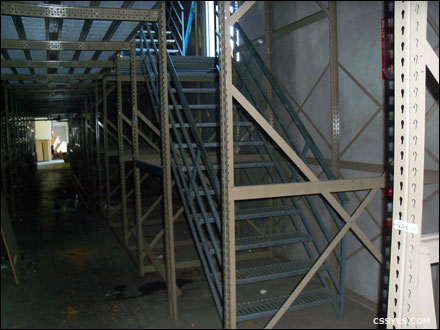 We have used catwalk stairway available but can always order new to meet specific size requirements.
---
Rapidgrate Steel Decking on a Catwalk Shelving Mezzanine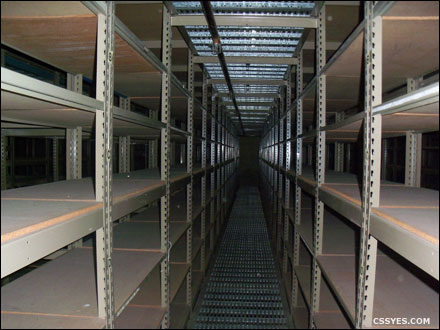 Rapidgrate steel decking is the option for this catwalk shelving mezzanine.
---
Warehouse Space Planning and Professional Installation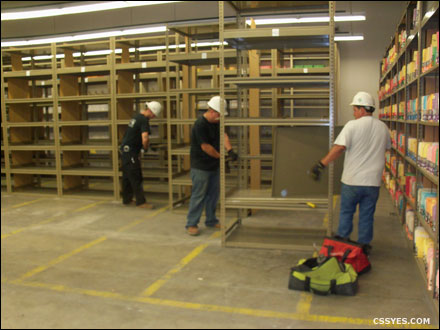 Space planning is crucial to maximize your inventory.
Our experienced material handling crews install using the proper tools and equipment. Layout drawings can be prepared in advance to maximize warehouse space planning, and reduce operation downtime. Our installers are insured and work to OSHA standards.