Description
Used Wire Mesh Decking at Conveyor and Storage Solutions
We can quote and assist you with replacing existing solid decks with open grid used wire mesh decking. See available sizes below:
Flared, 24″ deep x 46″ wide
42″ deep x 46″ wide
24″ deep x 46″ wide
Wiredecks Delivery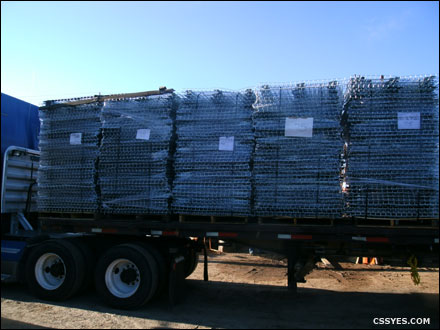 We have a huge amount of used wire decks in our inventory.
Contact Sales to find out which type will be best for your storage requirements.
Wire Deck Installation in California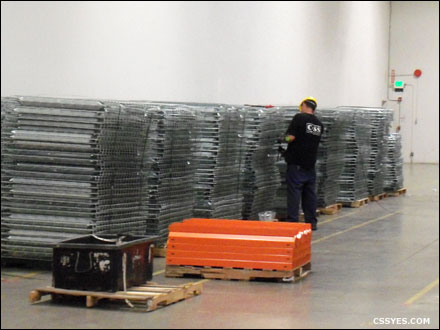 Installer preparing wire decks prior a pallet rack system relocation.
We are experienced in replacing solid decks like plywood with wire mesh decks on pallet rack systems. Our installation services can help your warehouse relocation project.
Heavy Duty Wire Mesh Decks for Pallet Racks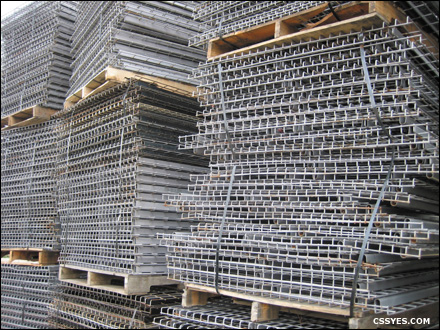 Wire decking sizes and styles vary depending on their usage.
From light duty to heavy duty storage, we have a large selection of new and used wire mesh decks in stock to fit your pallet racks. Ready to ship.
Huge Inventory of Wiremesh Decks in Southern California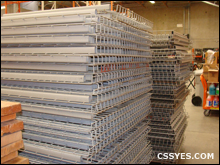 Discount prices and fast lead times.
We carry new and used pallet rack accessories including wire mesh decks, column protectors, column extensions, fall protection such as safety nets, pallet support bars, and almost any other item used with pallet racking.
36″ x 52″ Wire Decks, Great Deal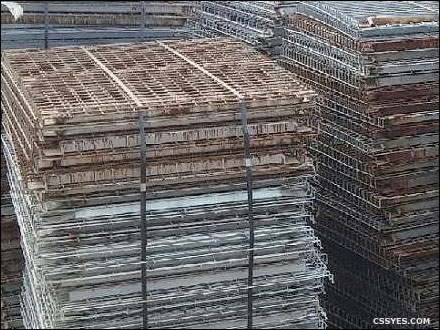 Sold "AS-IS", stored outside for one year.
These are used wire decks from a wide span storage racks system. They were stored at our outside storage yard for about a year. If this is the right size for your project, we can give you a really good deal on them. Approx. 1,000 units available.
Used Wire Decks for Pallet Racks and Warehouse Storage Racks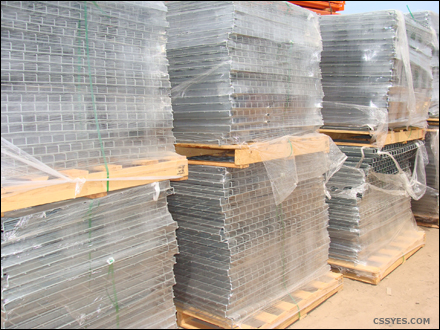 Many used wire deck styles and sizes available.
We also have a large supply of used wire mesh decks to fit your warehouse storage racks. These decks are usually a bit smaller than the ones that are used in standard pallet racking.
Fire approved wire decks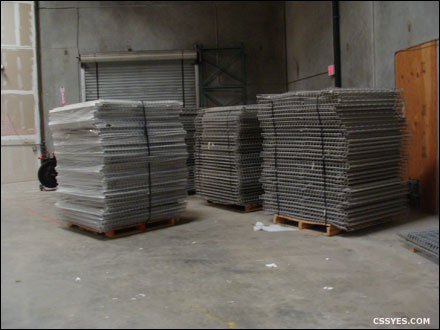 Many used wire deck styles and sizes available.
A large number of warehouses in San Diego are upgrading their storage systems with fire friendly wire decks. These wire decks enables proper water flow from the sprinkler system to the products stored. We have different types of wire decks for sale, learn more about wire mesh decks for pallet rack and shelving.