Description
Example of Drive In Pallet Racks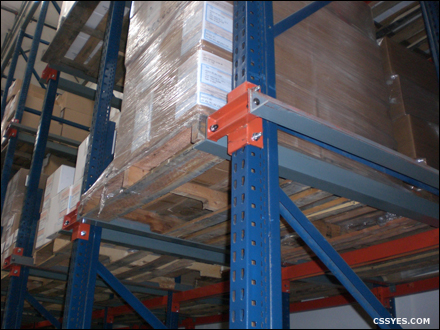 Close-up of a pallet loaded on the second level of a drive in system.
We often acquired large numbers of used drive in pallet rack systems. New material can be ordered within 5-6 weeks. Technical drawings with structural calculations are necessary to place orders on this product. We can assist with layout design and installation. Drive In racks are designed to maximize storage density in your existing warehouse space.
Pallet on Pallet Storage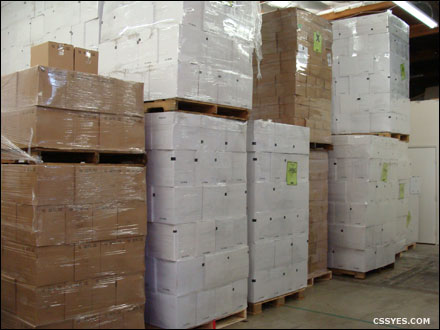 This customer was having high rates of damage products in a floor stacked, pallet on pallet system.
Drive-In Storage Solutions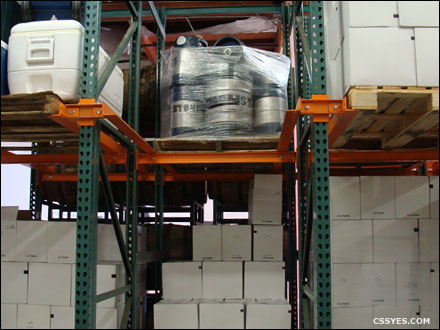 2 Positions deep and 2 position high drive in pallet system enables maximizing the space specially if having the same SKU of pallets.
Drive-In Pallet Rack Installation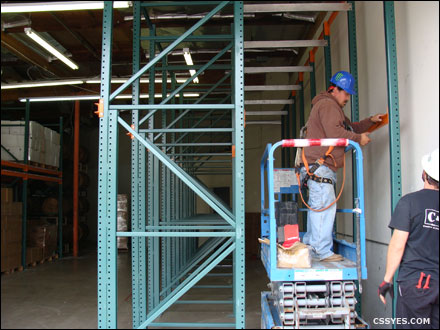 OSHA certified installers working together on a Drive In pallet racking.
In addition to training, education, and certifications our installers have years of experience with warehouse installation. OSHA certified installers can help reduce workplace accidents involving the moving, handling, and storing of materials. Whether moving materials manually or mechanically, your employees should know and understand the potential hazards associated with the task at hand and how to control their workplaces to minimize the danger.
Drive In Pallet Racking 4 Deep x 4 High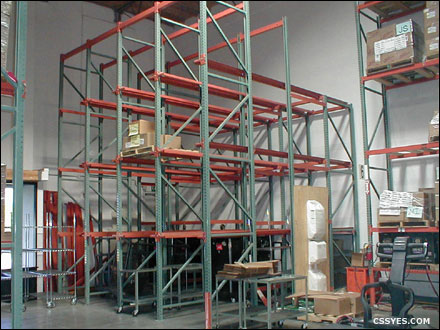 Drive-In Pallet Rack 4 Deep x 4 High system.
Selective pallet rack is a great solution for most warehouses, but if you have a lot of inventory of the same SKU and a smaller space area, drive in or drive through rack is a storage solution we recommend to our clients.
High Pile Drive In Pallet Racks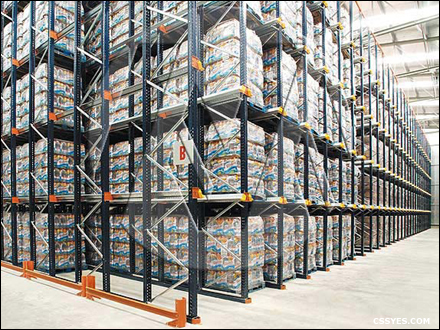 Drive In pallet racking by Mecalux.
We are a distributor for both Hannibal and Mecalux. Both companies manufacture drive in pallet racking that can meet almost any application requirements. Both roll formed and heavy duty structural pallet racks are available.
Drive In racks are used in the food and beverage industry, and any other industry where there are large quantities of the same product.
Multi Level Drive In Pallet Racking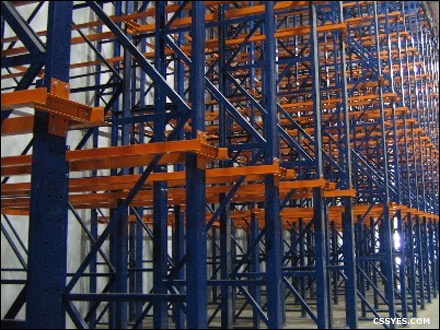 Hannibal Drive In Pallet Racking.
Twinlode Drive In Pallet Racks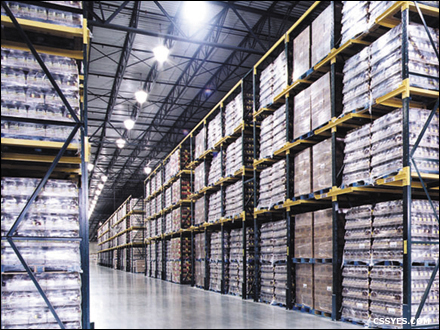 Dual wide drive in pallet racking by Twinlode.
We also carry Twinlode's drive in pallet racking, a two-wide configuration providing additional pallet storage. This two pallet handling technique cuts labor costs as well as forklift operational costs. Follow this link to see a photo of a LIFO drive-in pallet rack system.